I've spent years in an 'on again and off again' relationship with Etsy. I dabbled back in 2011, and then decided that direct sales, galleries and exhibitions would be the main selling platform for me. In the intervening years, I've occasionally dipped back in to selling on Etsy; had a play, lost interest and gone back to face to face sales etc again.
Jump to 2020, and, like most, I've had to have a major rethink about how and where I'm promoting my work. I've done a bit of website update and I'm back on Etsy, properly. I want my work to be widely available and in order to do that I'm putting back on my internet savvy hat, and trying to make the various platforms at my disposal work for me. So here goes, wish me luck!

Frances Payne on Etsy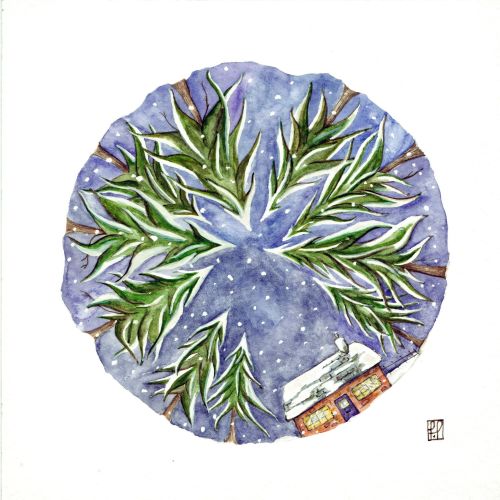 Winter Cottage. Watercolour illustration. Frances Payne. 2020.
Prints & greetin cards available from Etsy.